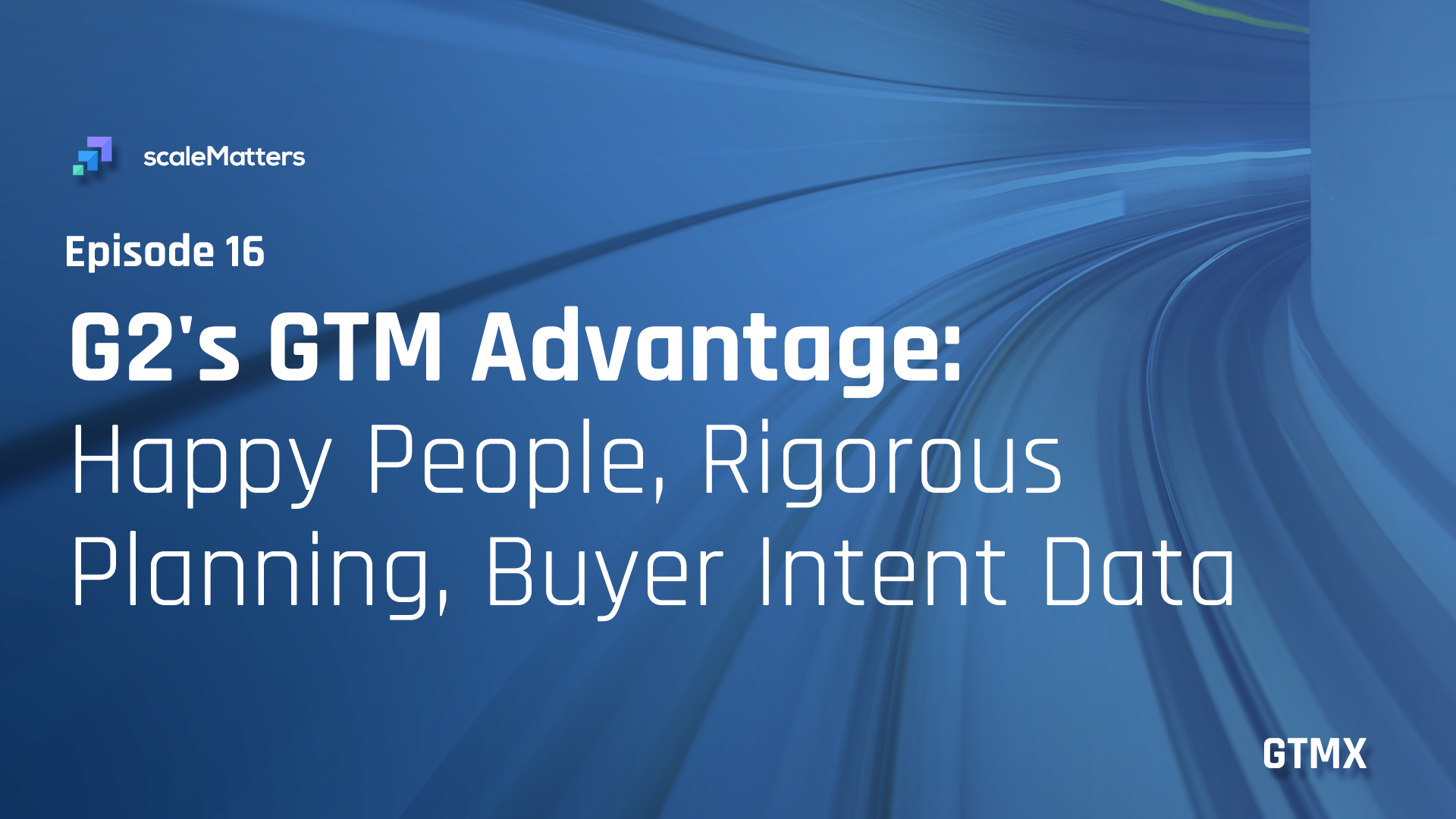 G2 crossed $50M in ARR in 2020.
That's rarefied air. Only about 4% of SaaS and subscription companies have ever hit that mark.
In this episode, we're taking a peek behind the curtain to see the GTM processes and planning that G2 put in place to reach the summit.
Mike Weir, the Chief Revenue Officer at G2, shares his insights on the strategies you should use to reach that mark, and what you should prioritize once you're there.
We discuss:
How to adopt a strong and rigorous planning process
How focusing on the growth of your people positions your company for growth
Why buyer intent data is important