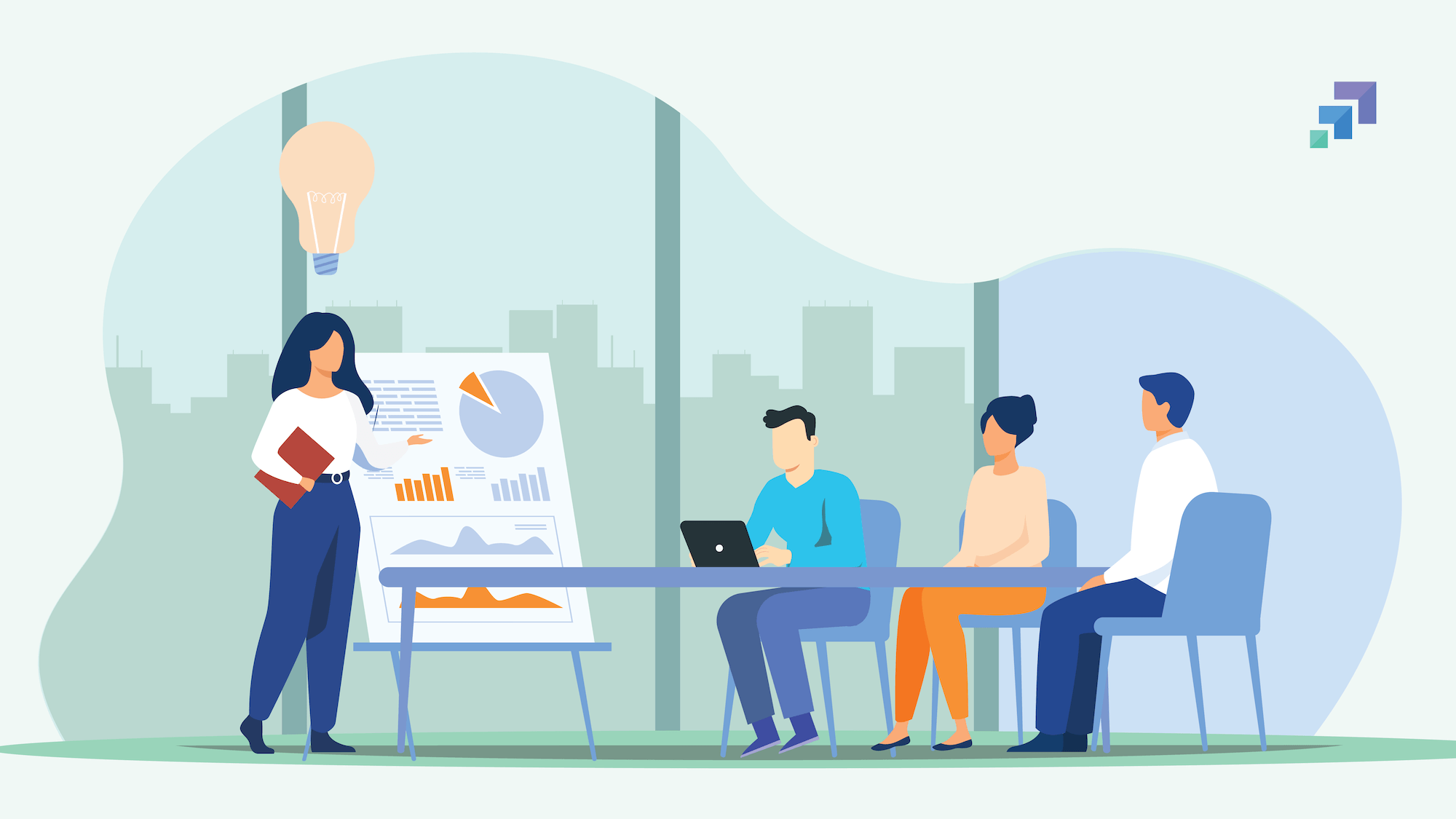 Our team recently met with the CEO of a B2B tech company in Atlanta. Bootstrapped. ~$10M ARR.
As we were discussing the importance of investing in revenue operations (RevOps) early on in his company's life, he called a timeout and said, "Hold on! I don't care about revenue operations. I care about revenue growth. I care about understanding the levers I need to pull to grow revenue."
He continued with a series of questions, genuinely curious about what RevOps actually brings to the table...
"If you have great RevOps in place: What levers can you pull?"
"What is a RevOps person doing that is creating value at the company?"
"What are they going to add to the conversation that we're not already having?"
"Why should we hire for RevOps vs. other growth roles?"
"What are they doing?"
"Why are they helping me?"
We're Already Successful… Why Do We Need RevOps?
The truth is that early- or growth-stage bootstrapped companies are already successful. Most likely, they have been operating profitably for years without RevOps.
Why should they suddenly make that investment?
They likely have done just fine with home-grown or low-cost technology infrastructure and aren't particularly psyched about adding OpEx.
Unlike investor-backed startups, bootstrapped executives don't have board reporting demands that require data and reporting sophistication.
They may not have the marketing lead flow and sales volume where data integrity issues are causing an obvious problem.
If they sell a handful of high ACV enterprise deals, they may not need a ton of sales and martech to support the effort.
Lifestyle Business or Growth Company
At a certain point (revenue size, employee count), every bootstrapped founder that's built up a successful business has a choice to make:
Maintain modest growth and live a great life off of the profits
Try to scale it with the goals of selling the company, going public, and earning a huge windfall
If your answer is #1, then investing in RevOps probably isn't the best use of your dollars.
But if you dream of #2 and want to grow your business from $5M-10M range to $25M-50 range, then the RevOps function MUST play a key role as strategic advisor and tactical wizard!
RevOps Is
The New Business Buzzword

Your Competitive Advantage

RevOps or revenue operations is not simply a new business buzzword, it's THE competitive advantage for some of the fastest growing B2B tech startups in the world.

In his best-selling book MOVE: The 4-Question Go-to-Market Framework, Sangram Vajre promotes RevOps as the second-most important function in a growth stage company. The CEO is first.

In episode 16 of Go-to-Market Excellence, I asked Mike Weir, Chief Revenue Officer at G2, what he would advise companies to invest in WAY before they approach $50M in revenue.

His answer? Revenue operations and intelligence - making sure you have the proper technology infrastructure, data, and insights to inform growth decisions at both a strategic and tactical level.
What Does RevOps Do?
For companies with a healthy RevOps function, here's what they do and how those companies operate as a result.
CORE
The primary role of revenue operations is to own the technology, own the processes, and own the data that is used to manage the go-to-market function (sales, marketing, customer success, etc).
This can be broken down into four parts:
Data framework

GTM process mapping - RevOps identifies all of the strategies or channels used to acquire customers. They map out step-by-step the journey and then determine what needs to be measured at every step so the company can manage.

Data definition dictionary - After identifying all the measurement points, a data dictionary must be built so that everyone is aligned on definitions of key metrics.

Technology architecture - Together, GTM process maps and data dictionary form the process and data model. It's the job of RevOps to ensure the technology is architected and configured to reflect the model, so that it captures all of the necessary measurement points.

Technology administration - As new hires join the company, technology admins must ensure new employees are properly trained on the processes and systems so there is operational continuity across the whole team.

Data ops

Whether it be human error, sloppiness, broken integrations, etc, data quality challenges are unavoidable.

RevOps is responsible for keeping the data clean. This involves cleansing historical data and ensuring change controls are in place to maintain the validity of that past data.

It also involves continuously monitoring, uncovering anomalies and cleansing new data that comes into the systems.

Data ops is absolutely critical because without it, the executives make significant decisions off of suspect data, which could have a severely damaging impact on your business.

Data visualization

RevOps sits centrally on the go-to-market team so they can provide visibility into the effectiveness and efficiency of the end-to-end revenue engine.

It's their job to provide a complete view of what's working and what isn't at both the strategic and tactical level.

Revenue leaders should be able to find answers in real-time without hours of custom report building or spreadsheet maneuvering.

That's why RevOps must make data visualization EASY and ACCESSIBLE!

Data analysis & insights

Successful later stage tech companies rely on RevOps to actually lead executive meetings with current state of the business KPIs. They are the ones owning the numbers, guiding strategic conversations on improving underperforming metrics, and providing insight and advice to functional leaders.

RevOps conducts deep forensic analysis of the data, looking for positive trends to capitalize on, concerns to course-correct.

They curate insights so that executives focus attention on highest impact priorities.

They are also deeply embedded in forecast building and annual planning!
OTHER RESPONSIBILITIES
Depending on the size, maturity, and complexity of the business, RevOps may need to expand and take ownership of other roles as well. Here are a few examples (not an exhaustive list).
Sales enablement
Sales methodology and process design
Sales kickoffs
Onboarding and training bootcamps (beyond basic technology and process training)
Non-Sales Tech
Development and support for non sales functions including finance, support, customer success, compliance, legal etc...
Sales support / Deal desk
Territory management
Incentive design and administration
With RevOps You Will AVOID MISTAKES and ENABLE GROWTH
In Season 1 of Go-to-Market Excellence, I interviewed 23 go-to-market (GTM) experts and RevOps leaders from a wide range of companies. From world-class behemoths like AWS to hot startups like Sonar and everywhere in between, the one consistent theme across all those conversations: how essential high-functioning revenue operations is essential to the success of modern, remote/hybrid go-to-market environments.
The benefit of having a RevOps boils down to two things. AVOIDING and ENABLING.
Properly functioning RevOps helps go-to-market teams:
Avoid a whole bunch of mistakes, missteps, bad decisions, poor hires, wasted time, wasted money, and friction.
Enable efficient growth, confident allocation of dollars, intense focus on what matters, frictionless customer experiences, and great strategic decision-making.
Let's get into specifics of what you can avoid and enable with RevOps.
Highest Order Concerns - How RevOps Helps
🚩 AVOID: Misallocating valuable dollars on underperforming people or strategies.
👉 ENABLE: Capital-efficient growth because reliable insights guide you to deploy dollars to most effective acquisition strategies and highest performing people.
🚩 AVOID: Distracting revenue leaders with plumbing technology, crunching data, or cobbling reports.
👉 ENABLE: Sales and marketing leaders to focus exclusively on what you hired them for: strategic thinking, coaching, creativity, finding and developing talent, and hitting the number.
🚩 AVOID: Leaving money on the table because you can't show repeatability/predictability of your sales model.
👉 ENABLE: Better valuations because you can show acquirers (or investors if you choose to raise money) that you're in complete control of growth levers.
Medium Order Concerns - How RevOps Helps
🚩 AVOID: Forgoing additional sales by underinvesting in cost-effective channels
👉 ENABLE: Easy comparison of the full funnel performance of all your acquisition strategies side-by-side - know exactly where you should put your next marketing dollar to grow faster.
🚩 AVOID: Retaining modest or poor sales performers too long because it wastes good leads and payroll.
👉 ENABLE: Faster ramping OR top-grading with granular measurement of sales rep activity/output.
🚩 AVOID: Squandering hot purchase-ready leads with slow, inconsistent follow up.
👉 ENABLE: Higher lead to opp conversion rate because of rapid distribution and consistent follow-up processes.
🚩 AVOID: Relying exclusively on sales people to manually enter competitor information into the CRM.
👉 ENABLE: Higher win rates and shorter sales cycles by using competitor intelligence data scraped from recorded sales calls, which can inform your product positioning and battle cards.
🚩 AVOID: Making product roadmap changes because sales people complain about product limitations.
👉 ENABLE: Prioritization of product roadmap based on feature request data and competitor intelligence scraped from recorded sales calls.
🚩 AVOID: Using messaging that doesn't resonate with your target audience.
👉 ENABLE: Pinpoint messaging and precise sales pitches that use the prospects' language, informed by prospect data scraped from recorded sales calls.
🚩 AVOID: Frustrating prospects and customers with slow response times, dropped balls, etc.
👉 ENABLE: Seamless and delightful customer experiences, marketing to sales handoffs, sales to customer service handoffs.
Lower Order Concerns - How RevOps Helps
🚩 AVOID: Ruining critical historical business data with too many admins or changing data models.
👉 ENABLE: Continuity of data to accurately inform future strategic decisions because of strong change controls and data integrity protocols.
🚩 AVOID: Accumulating technical debt over the first 5-7 years of the business.
👉 ENABLE: Strong data foundation far earlier in your company's life that will enable you to scale faster.
🚩 AVOID: Squandering founders CRITICAL early months/years of your business on nonstrategic stuff like technology implementation and data.
👉 ENABLE: Focus your valuable hours on building product, brand, partnerships, fundraising (if necessary).
🚩 AVOID: Waiting until the end of month/quarter to aggregate data and assess performance, and then reactively hunting for data to try to find answers when performance dips and you miss plan.
👉 ENABLE: Tracking progress in real-time and proactively iterating and course correcting before it's too late to save the period.
🚩 AVOID: Reaching biased conclusions based on suspect- or surface-level data.
👉 ENABLE: Bold strategic bets with confidence and certainty because you've captured all activity and performance at a granular level.
🚩 AVOID: Tracking KPIs with different sources of truth for each functional leader
👉 ENABLE: Single source of truth dashboards/scorecards that drive cross-functional alignment around the same metrics/KPIs.
🚩 AVOID: Wasting key selling time by requiring salespeople to update fields or enter data.
👉 ENABLE: More time selling and less time in the CRM because there are fewer validation fields and an easy UX.
Still Not Ready to Add RevOps to Your Headcount?
Intrigued but not convinced?
If you're still hesitant to hire a RevOps team internally, you can still accelerate your data maturity by 3-5 years in just a few months with scaleMatters.
Our revenue operations and intelligence solutions provide everything you need to scale your GTM engine. You'll get best practice GTM infrastructure, architects, data ops experts, visualization software, and business analysts… ALL for the price of a mid-level CRM admin.