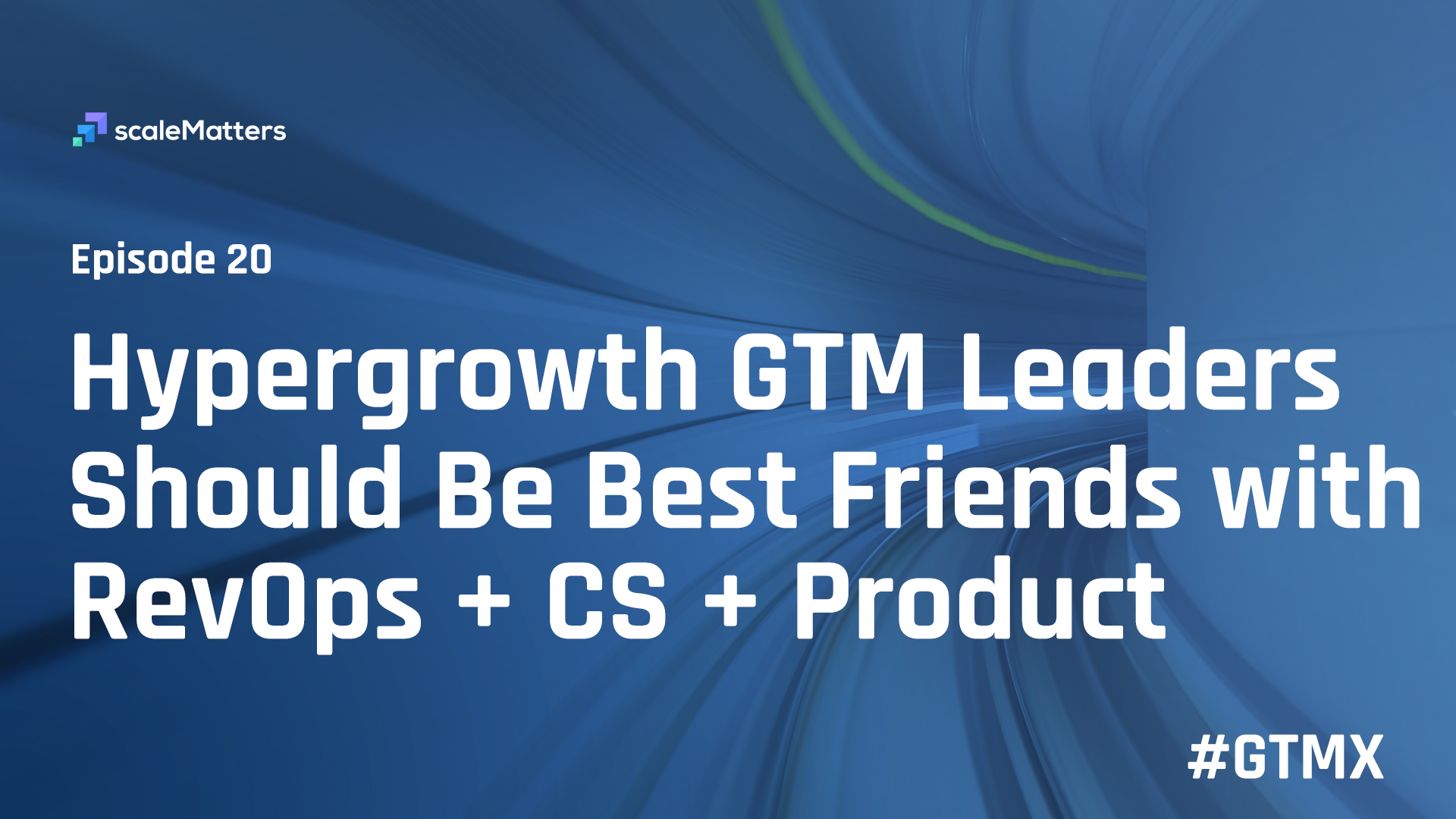 High-performing GTM leaders in hypergrowth companies make it a priority to cozy up with data, RevOps, CX, and product.
Why?
Because they know how critical it is to be data-driven in their decision making and to gain deeper insights into how to bring more value to their customers faster.
In this episode, James Labastida, Chief of Staff, Growth at ClickUp, shares the benefits of finding alignment early across these functions and offers advice on how to achieve it.
We discuss:
The culture at a hypergrowth company
Why GTM leaders should become best friends with data, RevOps, CS, and product
The data infrastructure necessary for a global brand
ClickUp's KPI evaluation process for PLG
The scope of the Chief of Staff role