Pipeline Trend Analysis
Trend any metric to get a complete grasp on your pipeline dynamics.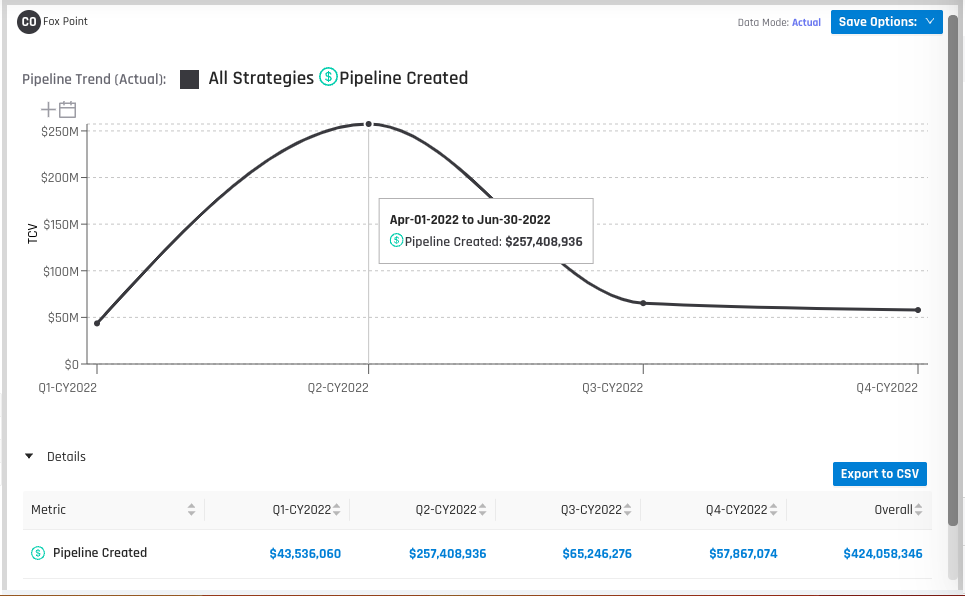 PIPELINE WATERFALL ANALYSIS
Keep a close eye on pipeline changes as you fight to hit your number.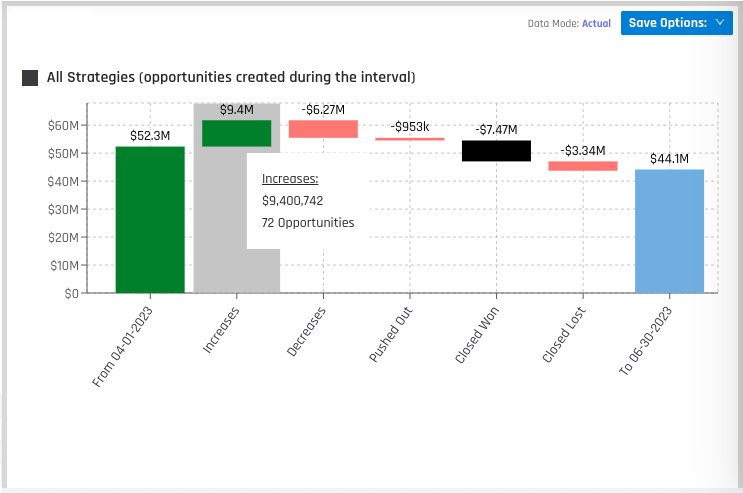 SALES CYCLE ANALYSIS
Spot changes in your sales cycle and see how it's impacted by channel, region, seller etc...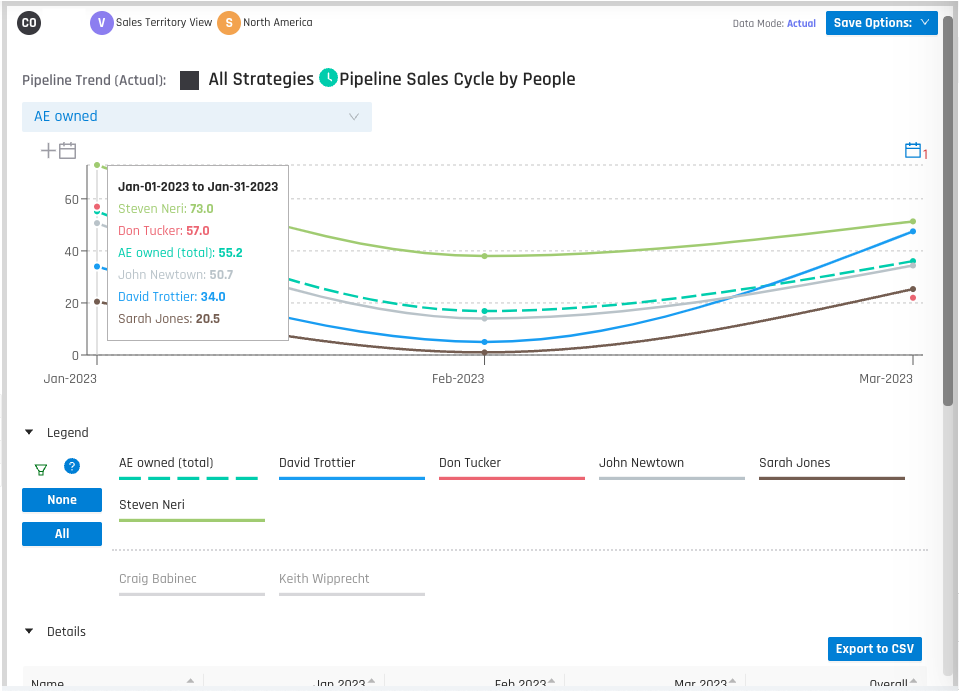 PIPELINE ANALYSIS BY CHANNEL
Dive into each individual channel to see what's contributing the most to pipeline.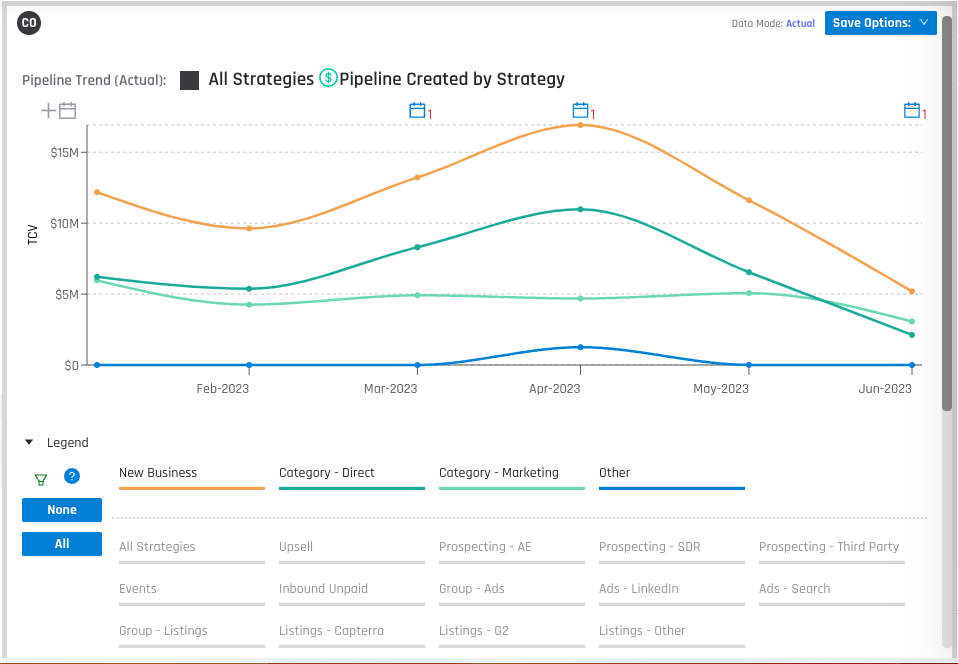 PIPELINE ANALYSIS BY TEAM
Get a firm grip on your business with pipeline metrics broken down by sales team, cohort, region, etc...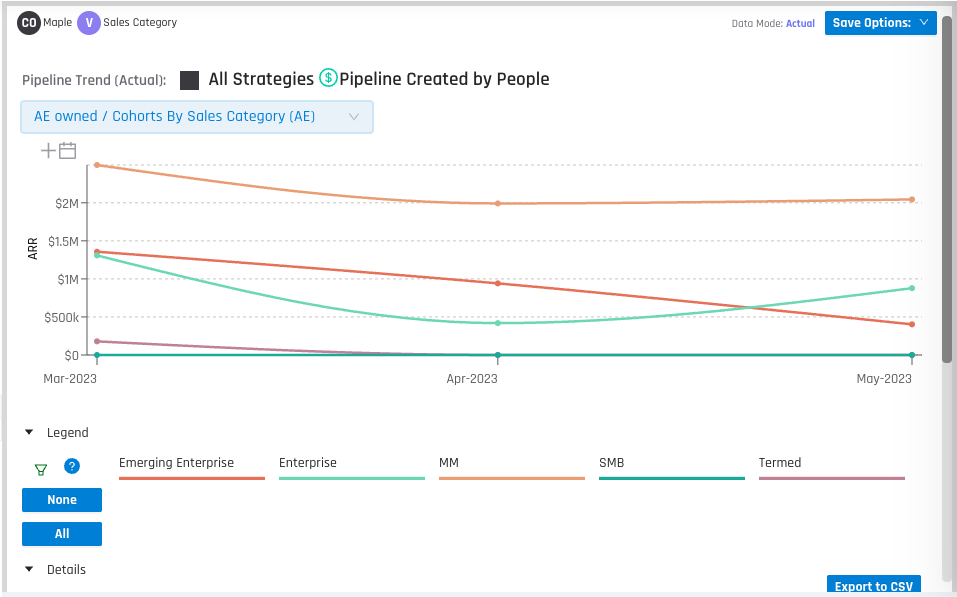 PIPELINE ANALYSIS BY INDIVIDUAL
Dedicate dashboards for each seller to see how they're ramping and contributing compared to their peers.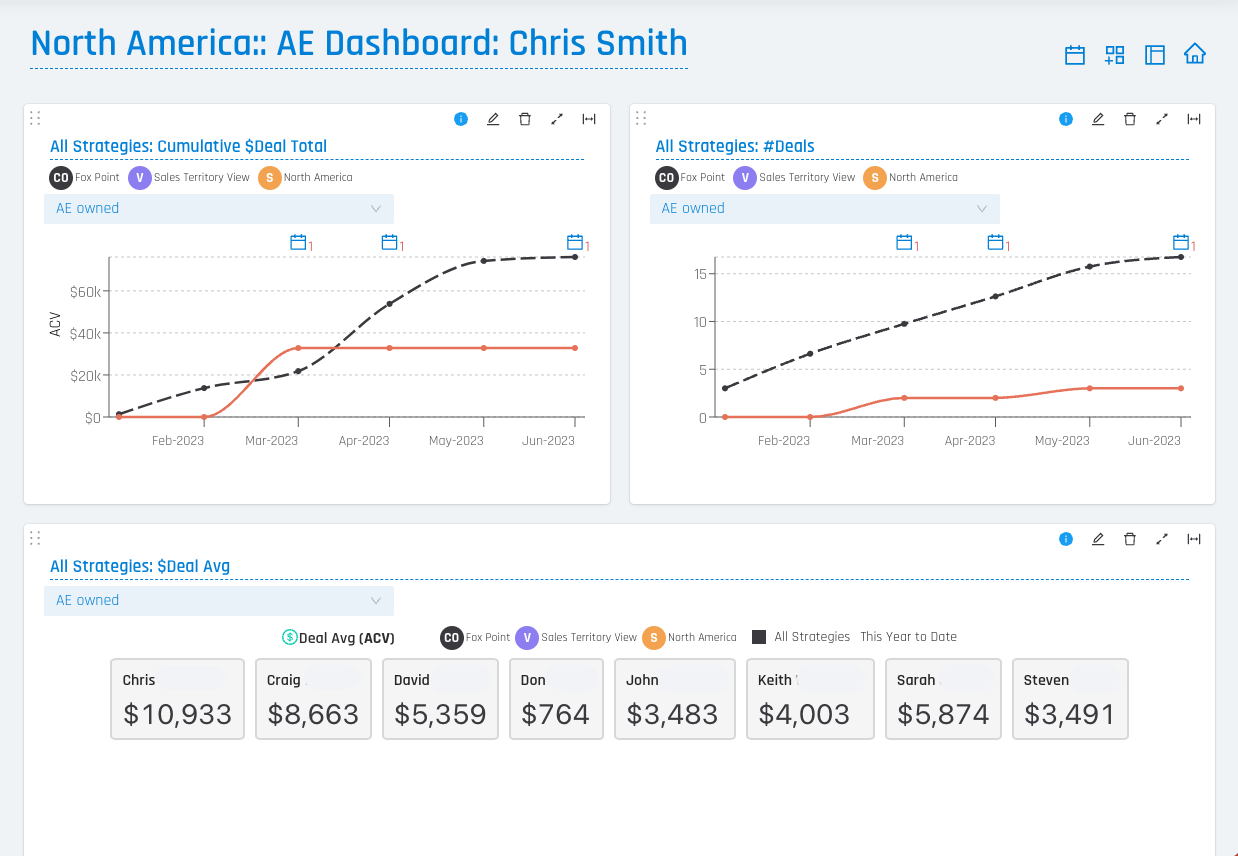 PIPELINE PERFORMANCE vs. PLAN ANalysis
Always know how much pipeline you need to stay on plan or catch up if you fell short in previous periods.