Perform root cause analysis to uncover inefficiencies in your revenue funnel
The fastest, easiest way to do trend analysis and root-cause analysis on revenue performance.
scaleMatters enables sequential drill-down analysis starting with deal size, deal volume, and ARR/MRR.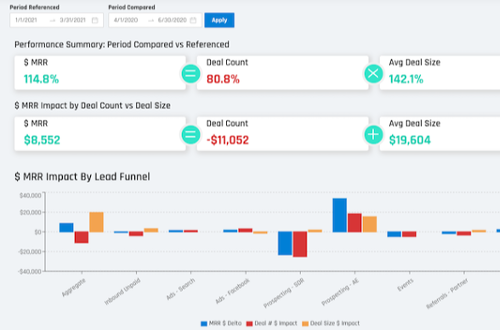 See the dollar impact of variances to your plan so you can drill-down on highest impact issues.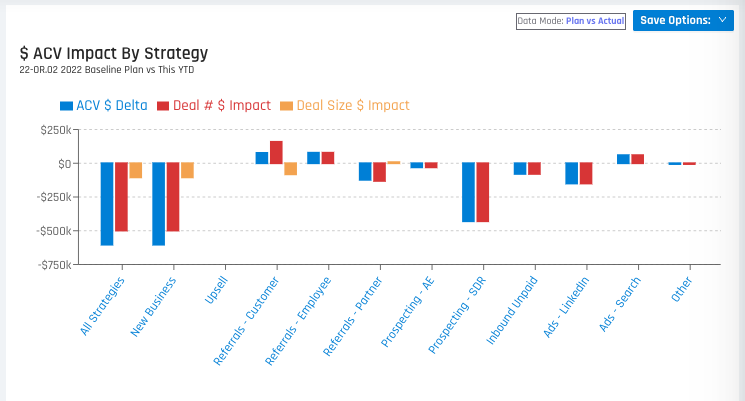 Customize operational views to see revenue performance by industry, region, customer size, and other business segments.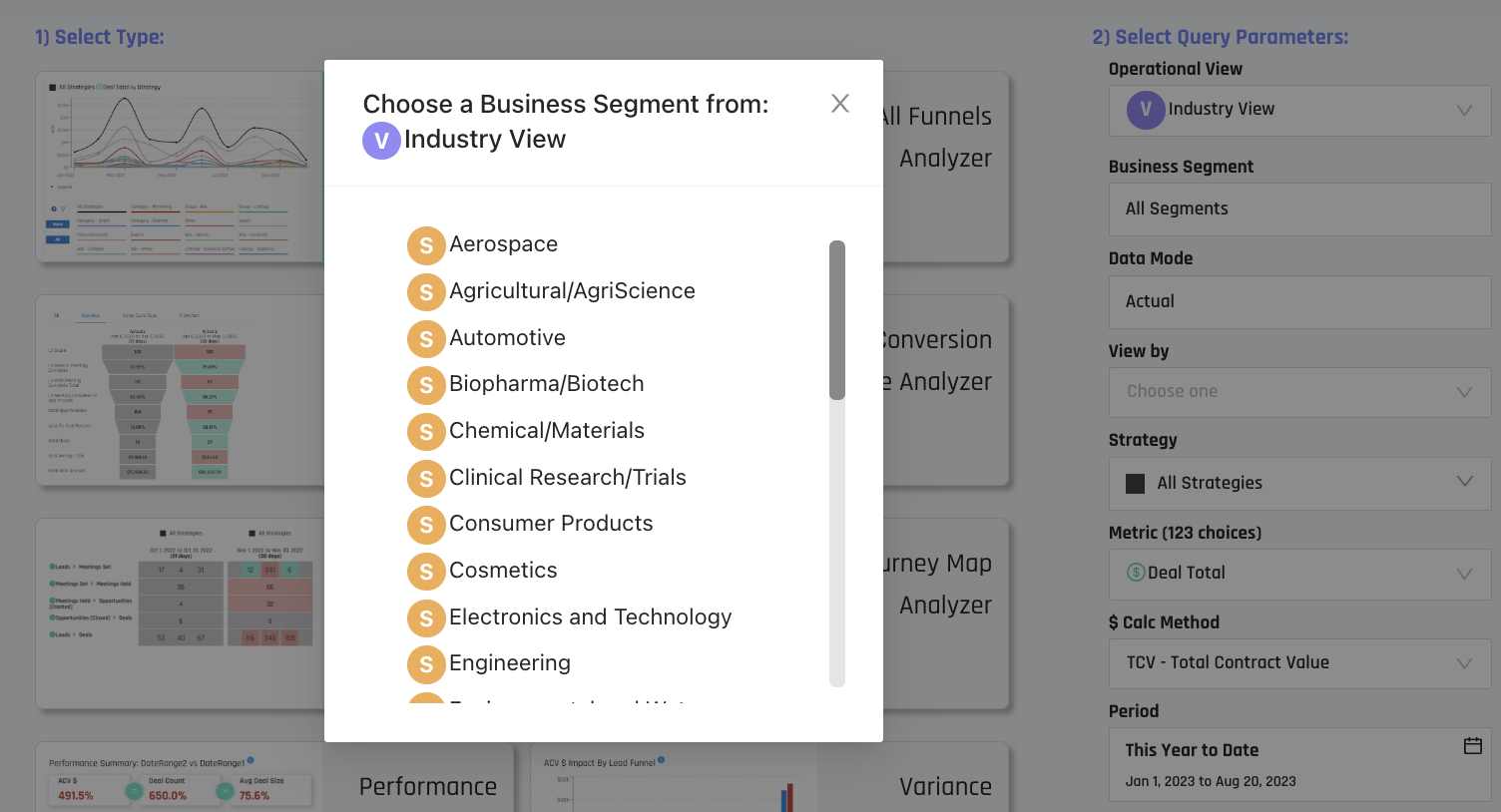 Trend any metric type in your funnel - volume, conversion, duration, or value metrics