REVENUE ANALYTICS SOFTWARE
Don't just view your data, change your outcomes.
With other BI tools you can see and inspect your data.
With scaleMatters' Revenue Analytics Software you can easily turn data into action, find data answers and tell data stories...ultimately driving smarter decisions and better performance across your revenue engine.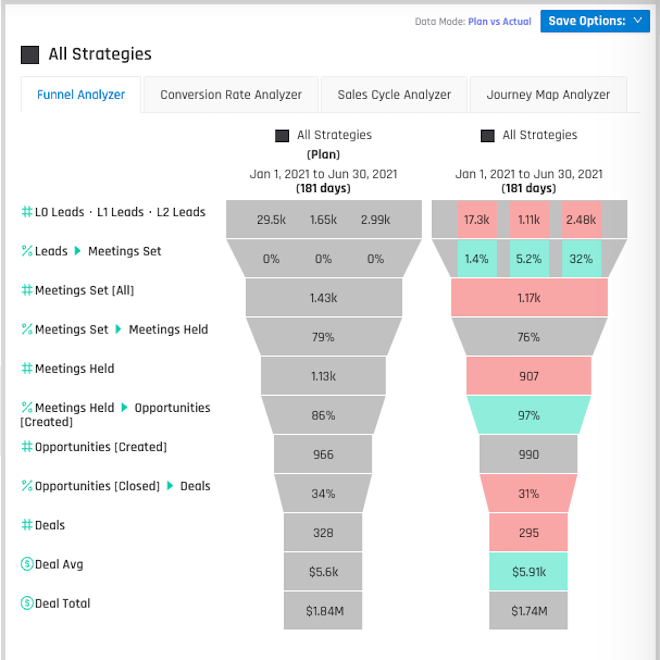 Revenue Intelligence Built for
Modern Go-to-Market Leaders
If you're like most RevOps and revenue leaders, you WANT to be more data-driven, but it's hard to find time for data analysis given everything else on your plate. Until now...
scaleMatters' Revenue Analytics Software gives you the speed, agility, and precision you need for proactive analysis and confident decision-making. Legacy BI tools simply aren't built for that.