The investment in scaleMatters is much less than if I tried to do it all in-house, and it pays for itself in improved ROI on marketing & sales spend.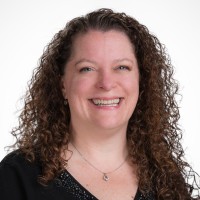 Marketing ATTRIBUTION ANALYSIs BY CHANNEL
Compare how your top marketing channels are driving ARR over time.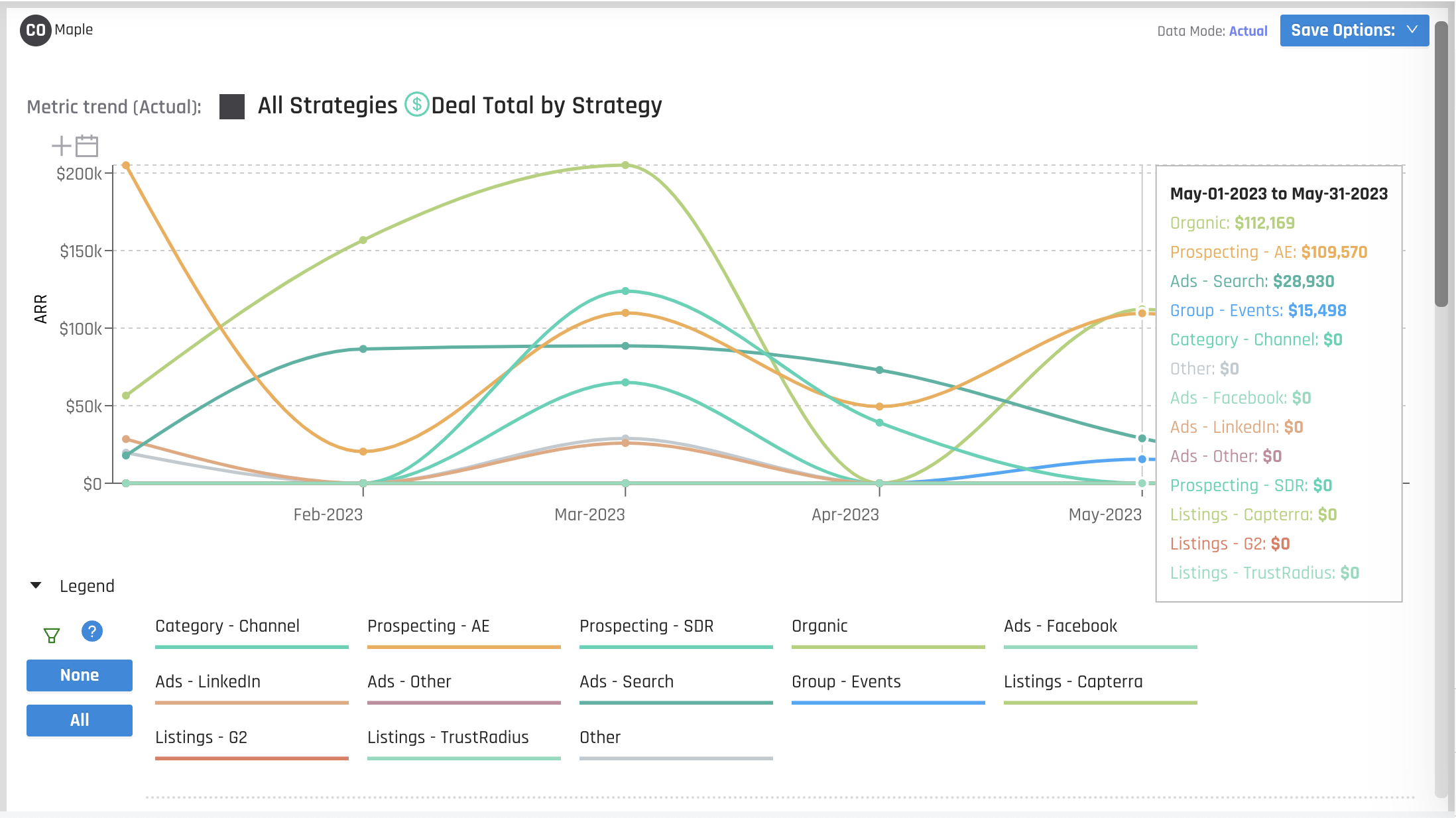 MARKETING PERFORMANCE ANALYSIS BY REGION
Trend lead generation metrics by region, product line, customer size, team, or industry.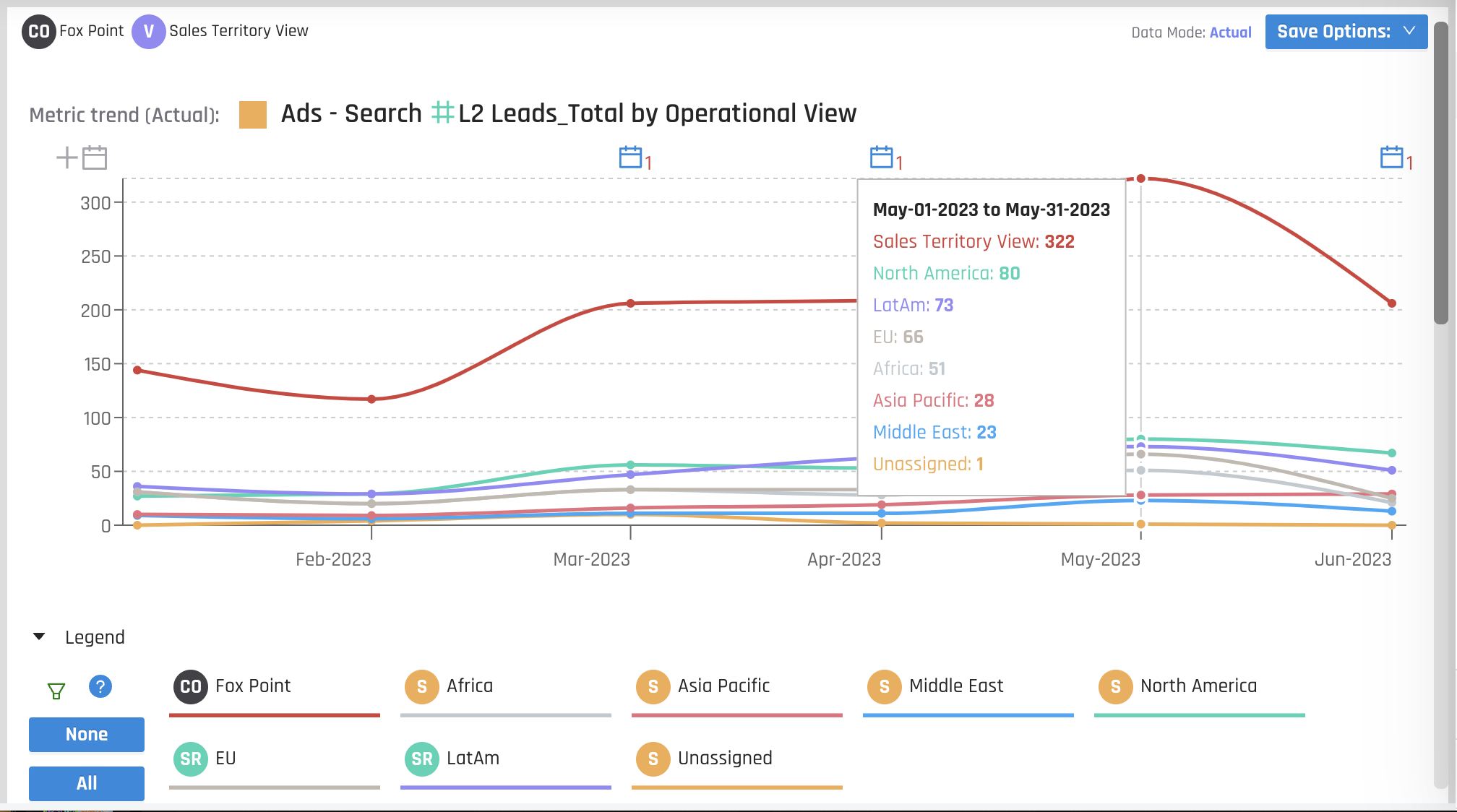 MARKETING PROCESS ANALYSIS
Dive into the buyer journey from web visitor-to-lead-to-deal and pinpoint any bottlenecks that are blocking revenue.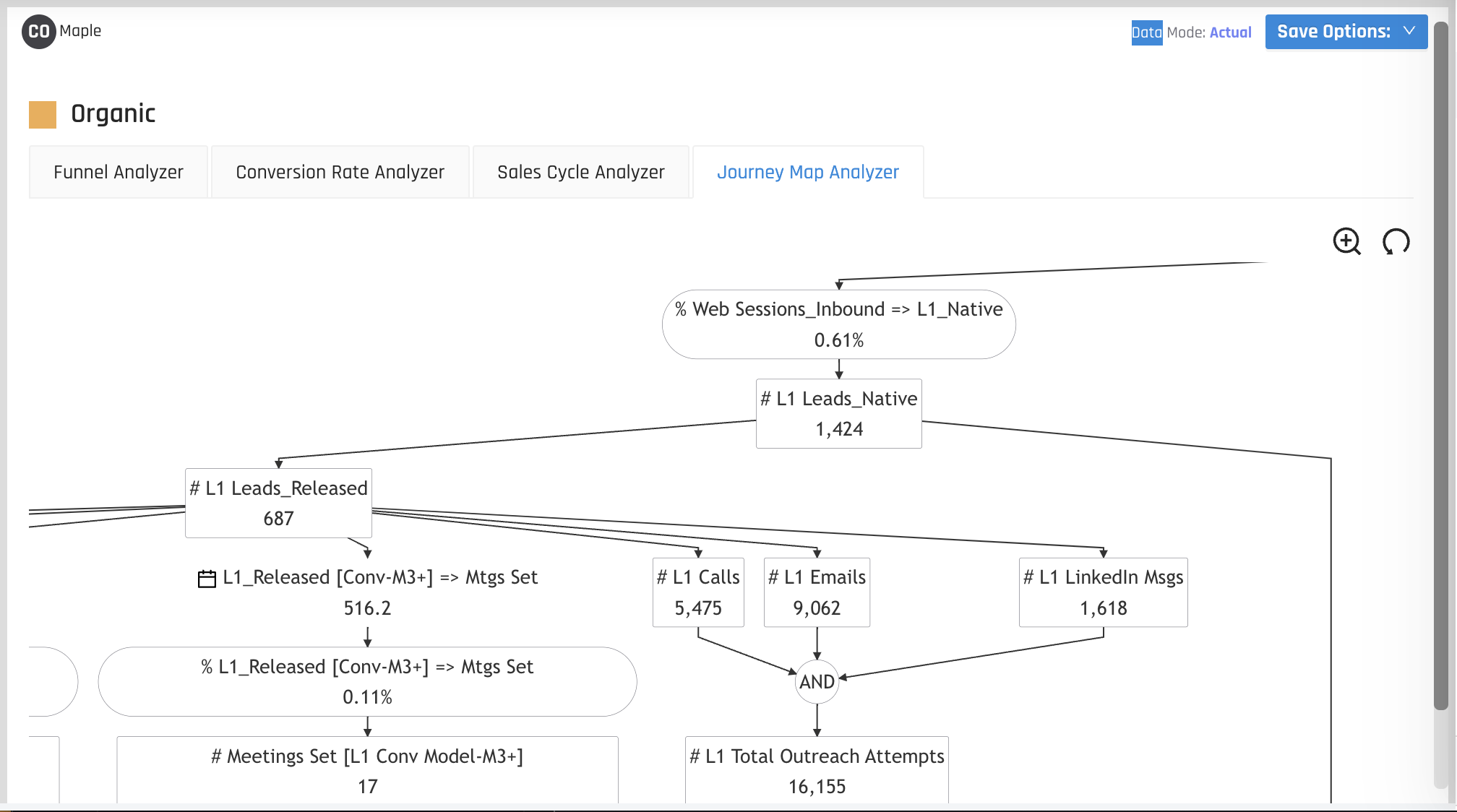 SDR Funnel ANALYSIS
For marketing leaders responsible for SDRs...compare funnel performance from one period to the next.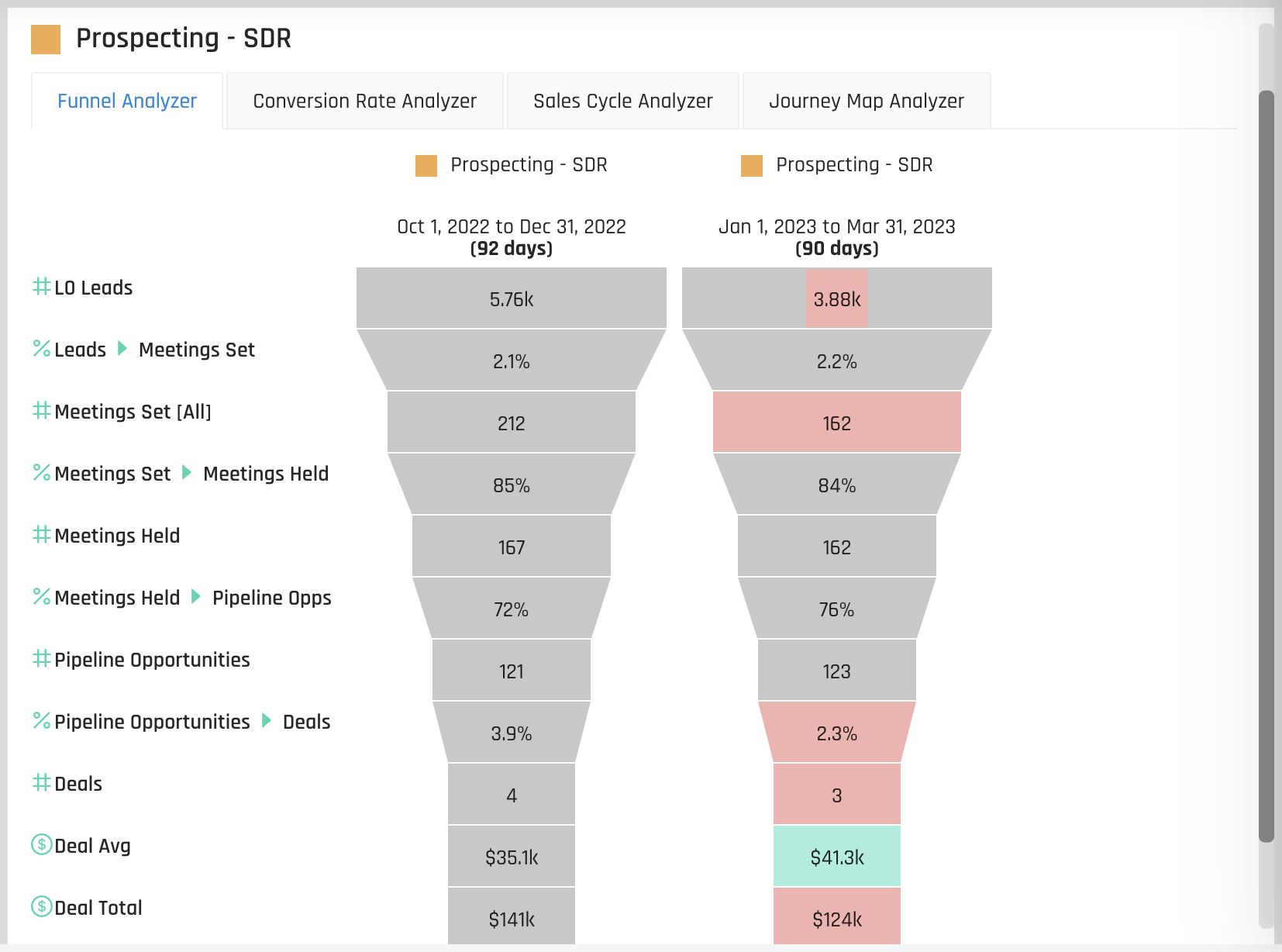 SDR CONVERSION ANALYSIS
See how SDR team efficiency metrics change over time.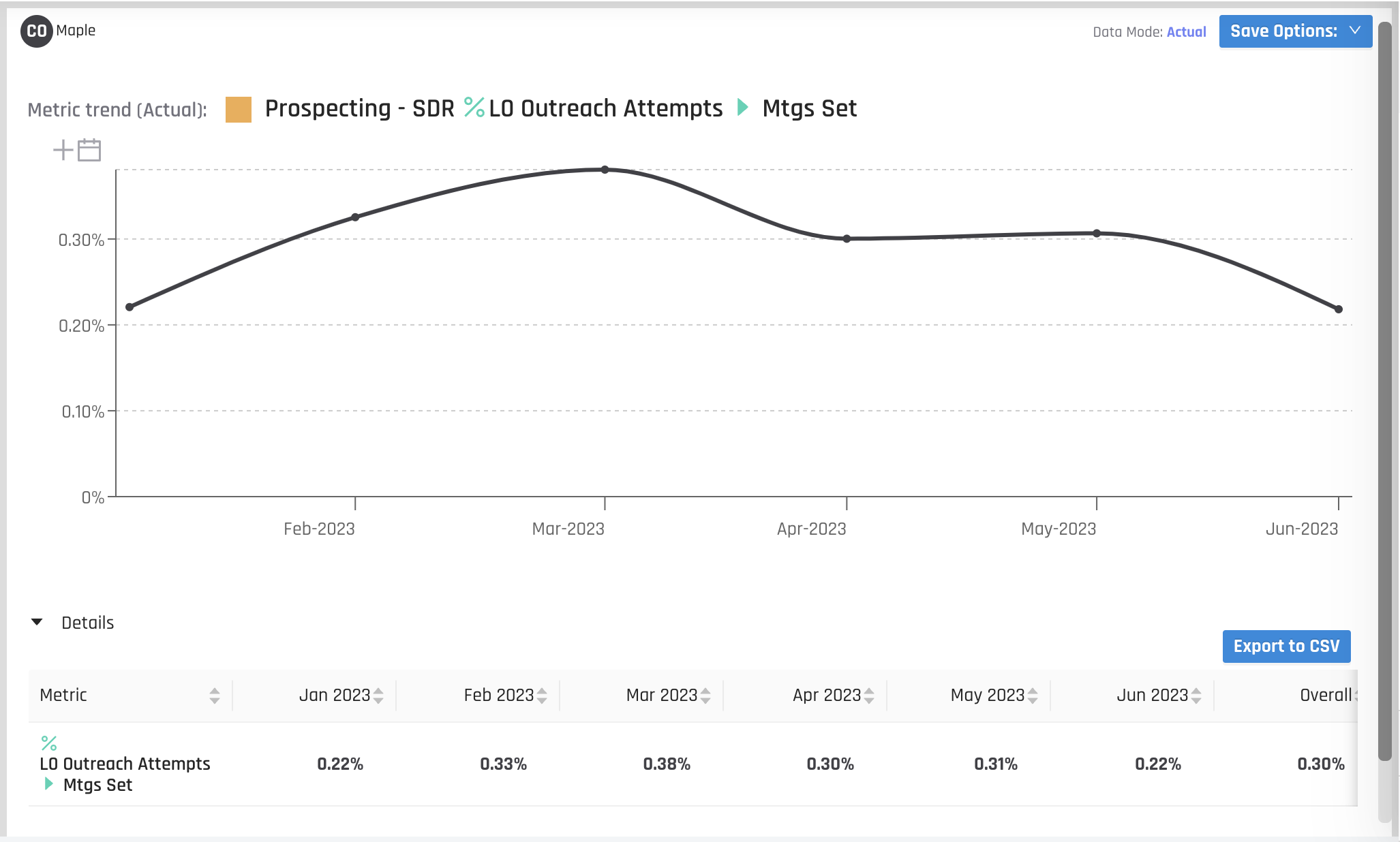 PERFORMANCE Analysis BY SDR
View individual breakdowns of SDR performance metrics.