All Funnels ANALYSIS
Understand the true cost-effectiveness of each channel.
Easily pinpoint where you're wasting spend and where you should double down and invest more.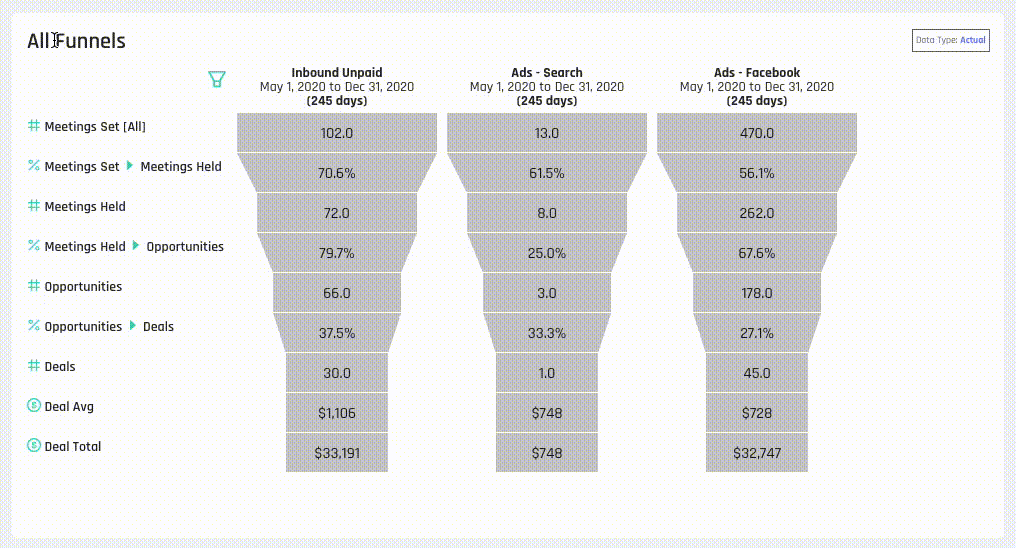 Plan VS. PERFORMANCE ANALYSIS
See how you're doing vs. plan in real-time and course-correct to stay on track.
scaleMatters unifies your revenue plan (from Sheets or Excel) with your actual performance data (from Salesforce CRM).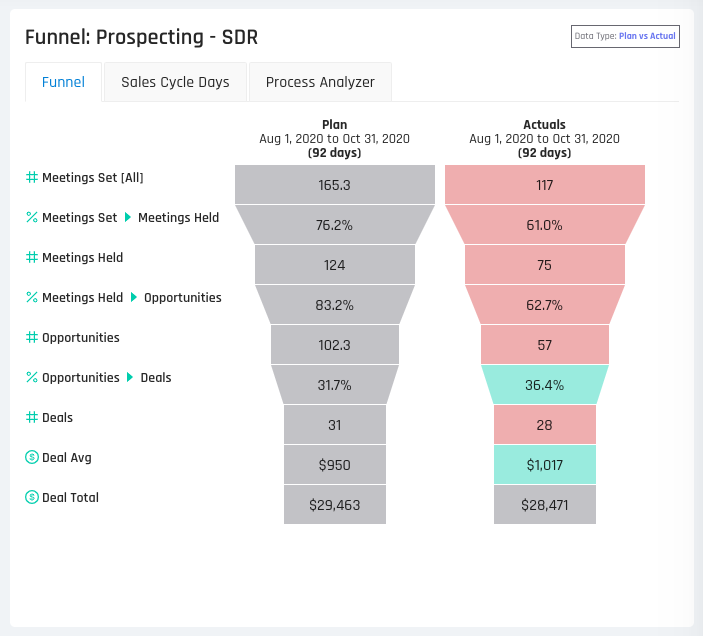 TREND ANALYSIS BY CHANNEL
Click to trend any funnel metric to see performance changes over time.
Spot drops or improvements in real-time so you can course-correct faster.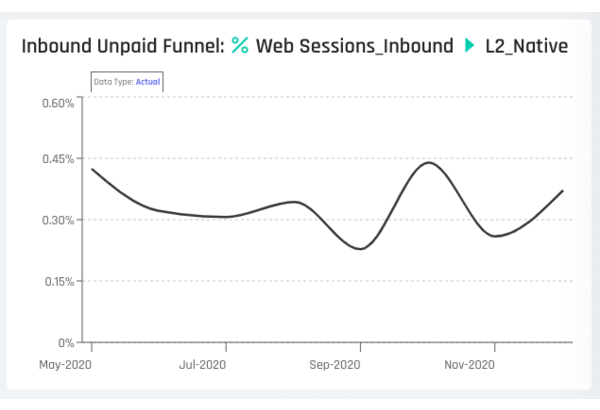 Buyer Journey ANALYSIS
Expose friction in the buyer journey that's causing funnel leakage.
Visual process map of every micro-step in the buyer journey shows where prospects are falling out. It's easy to diagnose if process friction is systemic or related to specific channels or sellers.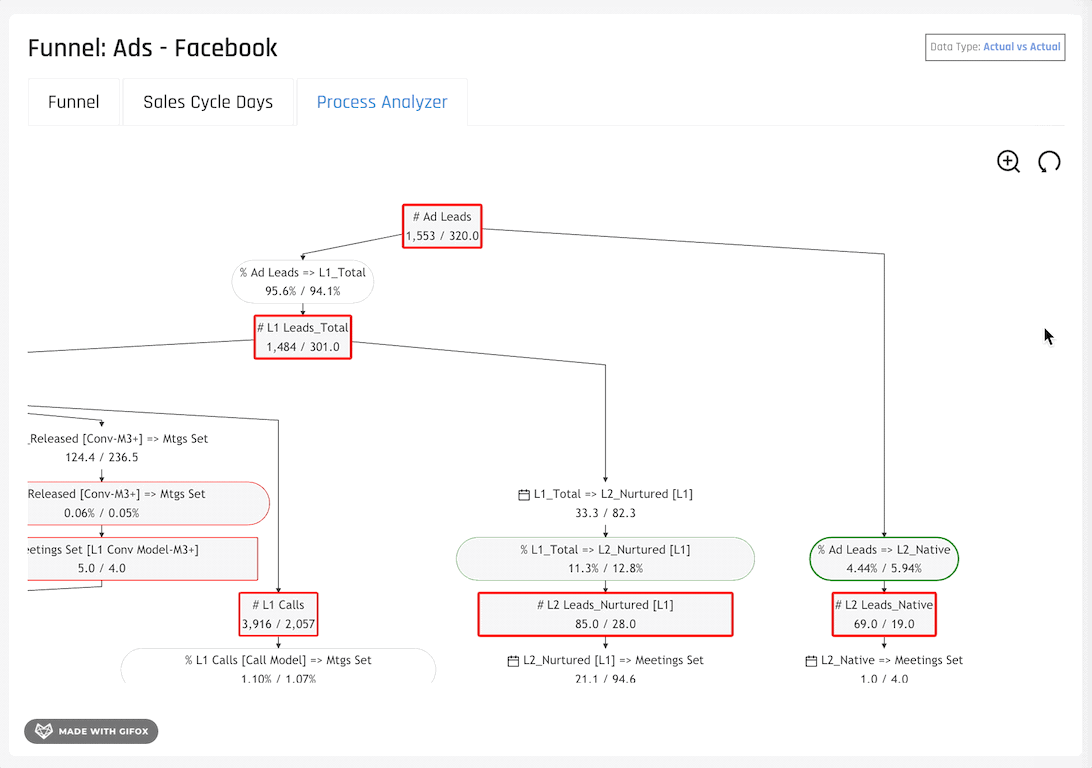 Transform your business with impactful analytics.